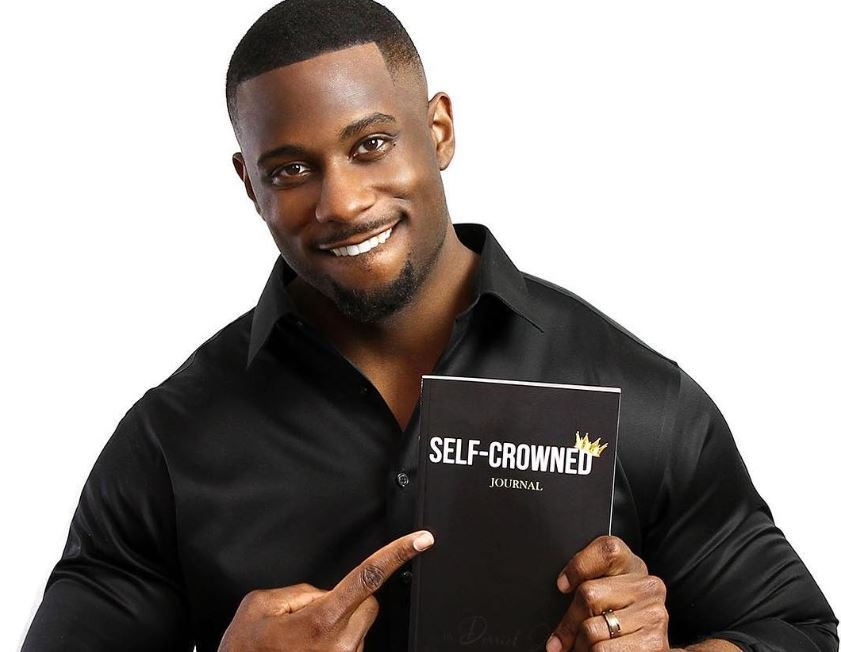 April 3, 2023

fashiontuts

0
Derrick Jaxn is a well-known expert on self-love and relationships. He has made waves on social media and elsewhere. Derrick Jaxn, whose real name is Derrick Jackson and who was born on July 3, 1989, in Enterprise, Alabama, has made a name for himself as an author, business owner, and social media influencer. In this detailed guide, we talk about Jaxn's life, his accomplishments, and the problems that have come up around him.
| | |
| --- | --- |
| Full Name | Derrick Jackson |
| Date of Birth | July 3, 1989 |
| Birthplace | Enterprise, Alabama, USA |
| Profession | Author, Entrepreneur, and Social Media Influencer |
| Education | Tuskegee University, Bachelor's Degree in Marketing |
| Notable Works | "A Cheating Man's Heart," "I Still Want It," "Single Mothers Are for Grown Men, ONLY!" and "Don't Forget Your Crown" |
| Spouse | Da'Naia Jackson |
| Children | Two |
| Social Media | Instagram, Facebook, Twitter, YouTube |
| Controversies | Extramarital affairs, public backlash |
| Legacy | Relationship advise, personal growth, self-love |
Early Life and Education
Derrick Jaxn had a simple upbringing with his family in Enterprise, Alabama. He is known for his humility. Following his graduation from high school, he was awarded a football scholarship to attend Tuskegee University in Alabama. There, he earned a Bachelor of Science in Marketing degree. While attending the university, Jaxn honed his skills in communication and marketing, which would later play an essential part in determining the trajectory of his professional life.
Career and Rise to Fame
The starting point for Derrick Jaxn's career was a blog and a series of videos on YouTube in which he discussed topics such as love, relationships, and self-improvement. As a result of the success of his content, he rapidly built up a sizable following across various social media platforms, such as Instagram, Facebook, and Twitter. As a result of the profound impact that his straightforward and perceptive guidance had on millions of people all over the world, Jaxn went on to write a number of books on the subjects of relationships and self-improvement.
His works "A Cheating Man's Heart," "I Still Want It," "Single Mothers Are for Grown Men, ONLY!" and "Don't Forget Your Crown" are among his most notable creations. As his notoriety increased, Jaxn took advantage of his growing influence to launch a brand bearing his own name. The self-titled brand provides a variety of goods and services, including merchandising, coaching, and online courses, among other things.
Controversies and Personal Life
Despite all of his professional accomplishments, Derrick Jaxn has been mired in a great deal of controversy throughout his career. After admitting to having multiple affairs outside of his marriage in March 2021, Jaxn was subject to intense scrutiny from the public. As a result of the revelation, his followers, who felt betrayed by the relationship expert's actions, reacted negatively. Although Jaxn offered an apology to the public and vowed to improve in the future, his credibility and reputation were damaged as a result of the incident.
They have two children together: Derrick Jaxn is married to Da'Naia Jackson, and the couple has two children. The couple has experienced their fair share of difficulties, but they have reaffirmed their commitment to overcoming these obstacles together and continuing to mature as a unit.
Impact and Legacy
The journey taken by Derrick Jaxn, despite being marred by controversy, has left an indelible mark on the lives of many people. Numerous individuals have been motivated by Jaxn to work on bettering themselves, cultivating healthy relationships, and loving themselves more through the use of his guidance, books, and online presence. In spite of the obstacles, Jaxn has maintained his status as a prominent figure in the fields of relationship counseling and personal development. His story exemplifies the value of bouncing back from adversity and the significance of taking responsibility for one's actions.
Conclusion
The story of Derrick Jaxn shows how powerful social media can be in shaping careers and changing the lives of millions of people. Even though his career has been hard, Jaxn's continued work in the relationship and self-help fields shows that he has been able to learn from his mistakes and work on his own growth. As the world changes, Derrick Jaxn's contributions to the fields of self-improvement and relationships will remain an important part of his unique legacy.
Check out: Kacy Byxbee: The Untold Story of Scott Caan's Partner and Creative Force