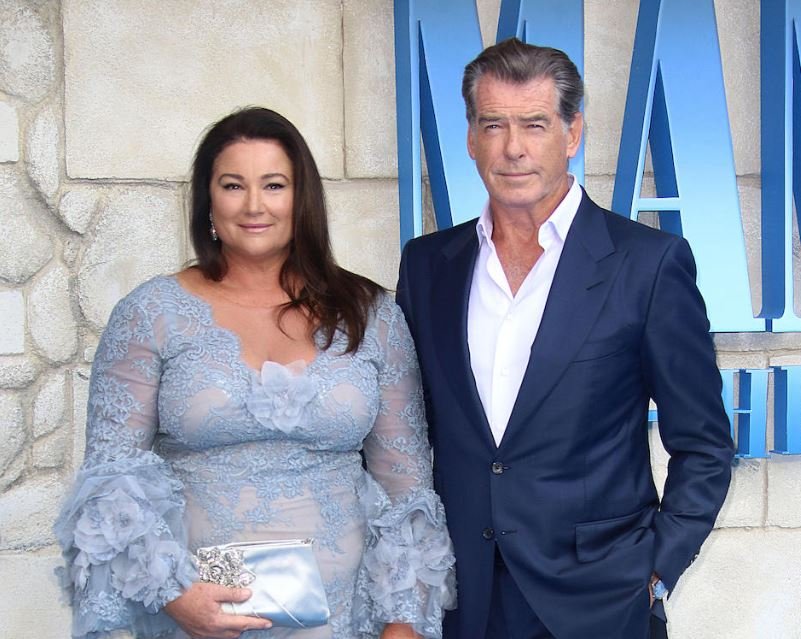 April 20, 2023

fashiontuts

0
If you like how smooth and smart Pierce Brosnan is as James Bond, you might be curious about the woman who won his heart. This piece will tell you about Keely Shaye Brosnan, who is married to Pierce Brosnan. They are one of the longest-lasting pairs in Hollywood. Let's talk about Keely Shaye's childhood, her work, and her relationship with Pierce Brosnan.
Early Life and Career of Keely Shaye
Childhood and Family
Keely Shaye Smith was born in Vallejo, California, on September 25, 1963. Keely grew up in a family that loved and cared for her. From a young age, she loved art, nature, and new experiences.
Keely's Career in Television and Journalism
Keely Shaye has had many different jobs in the entertainment and television worlds. She started out as a model and was on the pages of many magazines. Later, she changed careers and became a reporter for "Unsolved Mysteries" and "Entertainment Tonight." Keely's skills as a journalist also helped her land the job of hosting the famous travel show "World Travels."
Pierce Brosnan and Keely Shaye's Love Story
Meeting and Falling in Love
Keely Shaye and Pierce Brosnan fell in love after meeting at a beach party in Mexico in 1994. The two people liked each other right away, and their love grew stronger over time. When Pierce lost his first wife, Cassandra Harris, to ovarian cancer, their bond was a bright spot in his life.
Wedding and Family Life
On August 4, 2001, they got married at a big wedding at Ballintubber Abbey in Ireland. Together, they have two sons: Dylan Thomas Brosnan, who was born in 1997, and Paris Beckett Brosnan, who was born in 2001. Keely also took care of Christopher, Charlotte, and Sean Brosnan, Pierce's three children from a previous marriage.
View this post on Instagram
View this post on Instagram
Keely Shaye's Environmental Activism
Passion for Conservation
Keely Shaye Brosnan cares deeply about the environment and spends a lot of time working to protect and raise awareness about it. Her work, like making and directing documentaries about environmental problems, shows how much she cares about nature and the environment.
Notable Campaigns and Accomplishments
Over the years, Keely has been a part of many causes and projects. She has worked for groups like the International Fund for Animal Welfare and the Natural Resources Defense Council. Some of her most famous achievements are making the documentary "Poisoning Paradise," which won an award, and getting several awards for her work on environmental issues.
Read more: Terry Lee Flenory: The Untold Story of an Infamous Empire Builder
The Brosnan Family's Philanthropic Endeavors
The Brosnan Trust
Keely and Pierce started The Brosnan Trust, a charitable organization that helps issues that are important to them. The trust works on protecting the environment, researching cancer, and helping kids who don't have much.
Other Charitable Works
The Brosnan family is known for giving their time and money to a wide range of causes and organizations. They have helped many groups, including the Prince's Trust, UNICEF, and the American Ireland Fund.
Life as Pierce Brosnan's Wife
Balancing Career and Family
Being married to a world-famous star has its own problems. Keely Shaye has found a way to balance her job and her family life, and she does all of this while supporting Pierce in his work. The couple's strong relationship and mutual respect have helped them deal with the ups and downs of being famous.
Public Appearances and Red Carpet Events
Keely Shaye Brosnan goes to many red carpet events and movie openings with Pierce. Fans and the public love the couple because they really care about each other and love each other.
Keely Shaye's Health and Wellness Journey
Weight Loss and Healthy Living
Keely Shaye has been on a health and wellness path for the past few years. She has been trying to lose weight and live a healthier life. She has lost a lot of weight by eating well, working out, and making other changes to her life.
Promoting a Healthy Lifestyle
Many people have been moved by Keely's change, which shows how important it is to work hard and love yourself. She often posts about her road to health and wellness on social media to encourage others to put their health and well-being first.
Read more: Derrick Jaxn: Life, Career, and Impact – A Comprehensive Wikipedia Guide
The Couple's Homes and Luxurious Lifestyle
Malibu Mansion
In Malibu, California, the Brosnan family lives in a beautiful beachfront home. The high-end hotel has amazing views of the ocean, plush rooms, and an impressive art collection.
Hawaiian Retreat
Pierce and Keely also own a lovely home on the Hawaiian island of Kauai. The tropical refuge is a great place for the family to get away from the busyness of Hollywood, relax, and connect with nature.
Conclusion
Keely Shaye Brosnan is not just Pierce Brosnan's wife. She is a lot more than that. She is a skilled TV reporter, a committed environmental fighter, a loving mother, and a loving partner. The couple is a real Hollywood power couple because of how much they love and care for each other, their family, and different nonprofit causes.
FAQs
When did Keely Shaye and Pierce Brosnan get married?
Keely Shaye and Pierce Brosnan got married on August 4, 2001.
How many children do Keely Shaye and Pierce Brosnan have?
Dylan Thomas Brosnan and Paris Beckett Brosnan are Keely Shaye and Pierce Brosnan's children. Keely is also the wife of Christopher, Charlotte, and Sean Brosnan, Pierce's three children from his first marriage.
What is Keely Shaye Brosnan's profession?
Keely Shaye Brosnan is a television journalist, environmental activist, and documentary producer/director.
How did Keely Shaye and Pierce Brosnan meet?
Keely Shaye and Pierce Brosnan met at a beach party in Mexico in 1994.
What is the main focus of The Brosnan Trust?
The Brosnan Trust focuses on environmental conservation, cancer research, and support for underprivileged children.