May 18, 2023

fashiontuts

0
"Diamond Lips" trend indicates that your sparkly shadows, pencils, and glosses have a place in your everyday makeup regimen. Since it is a TikTok-approved cosmetic style that is super easy to duplicate.
What Are Diamond Lips?
The "diamond lips" trend can be achieved without the use of painful-to-remove plastic crystals glued onto your mouth. The diamond lips method is popularised by TikTok's creator Eva Larosa. It provides your lips a delicate sheen reminiscent of the precious jewel without being over the top.
The procedure is simple, and you probably already have everything you need on hand.
A metallic eye pencil and lighting eye shadow are the two products you will be using. In conjunction with a neutral lip liner and nourishing clear gloss to create the desired effect.
Subdued lip styles have been making waves on TikTok over the past six months or so. in contrast to the shiny, Y2K-themed chrome lip trend that peaked in January. In September of last year, a hack called "cherub lips" went popular for its capacity to give users fuller, more doll-like lips. After then, the trend of "movie lips" became all the rage.
Incorporating elements of the chrome lips' glitz, the cherub lips' pout (although to a lesser level), and the "no-makeup makeup" look of the movie lips, the emerging diamond lips method is a synthesis of these three current trends. Like Hannah Montana would say, this shiny method gives you the best of both worlds.
How to Get Diamond Lips?
Everything that you need to achieve diamond lips are probably already stashed away somewhere in your cosmetic bag. You only need a shimmering lip gloss with a high shine, a lip pencil in a natural shade, and a shimmering eye shadow or highlighter.
Even makeup newbies will be able to pull off the diamond lips method because to its straightforward nature, which consists of only four basic steps.
However, before you go in with your liner, you should make sure that your lips are prepped and ready to go. Offer them a brief treatment that includes exfoliation and moisturiser.
It may also be helpful to apply a primer in order to guarantee that this trend does not cause your lips to become dry while yet keeping them in a kissable form throughout the day.
Step 1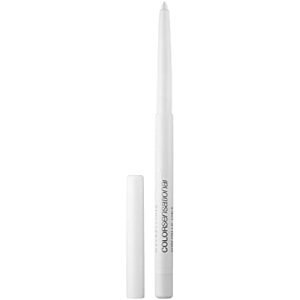 Draw a thin line along the cupid's bow with Maybelline Color Sensational Shaping Lip Liner , a glossy silver.
Step 2
Fill the gap in your lower lip is up. Don't sweat the details.
Or take a brush and dip it into a highlighter that has a silvery appearance. After that, apply the highlighter in a delicate manner to the centre of your bottom lip as well as  cupid's bow.
Step 3
Follow this by smudging the liner on your lower lip with your fingers.
Step 4
After blending, use NYX PROFESSIONAL MAKEUP Slim Lip Pencil to outline both the top and lower lips, excluding the cupid's bow.
Step 5
Then finishing with an e.l.f, Lip Lacquer, Moisturizing, Shiny, Non-Sticky lip gloss.
Step 6
Last but not least, the gloss is topped off with a dab of sparkly white eyeshadow from Revolution's I Heart Chocolate Eyeshadow Palette, with the product concentrated in the middle of the lips.
Final Look
The end effect is a captivating lip look. It works equally well for a night out on the as it does for low-key get-togethers with friends. The combination of the shimmery shine with the usage of lip liner will quickly fill up your lips. It will give you the appearance of lips that are velvety, pillowy, and smooth.
Although the Larosa product line results in a magnificent lip, you may get a look quite close to it using products that are already in your collection that are very comparable. You might, for instance, replace the Charlotte Tilbury liner with one purchased from a drugstore instead.
You may test out the trend with the pink or golden pencils and shadows you already own. If you don't want to invest in silvery metallic items that you'll only use sometimes. If you choose sparkly colours that are close in tone to the colour of your own lips, you may get a more understated appearance. But you will still sparkle as brilliantly as a diamond.
This lip look is almost blinding. It will ensure that the lips receive all of the attention that was being directed towards them.
If you're looking to experiment with your lips and want to try something different, give this trend a go.
Add a Dramatic Effect
You can also add additional glitter for those dramatic late-night looks. You can apply a little of shimmery eyeshadow on top of the gloss. This is a technique that is currently on style. The eyeshadow will not only provide a new dimension of shimmer to your makeup. But it will also help to firmly establish the overall style.
If you apply your lipstick with a little too much zeal, you could find that you need to remedy a few mistakes with some concealer, therefore it's a good idea to keep some concealer in your makeup kit just in case.